SHALOM & WELCOME
"For the Lord your God is bringing you into a good land…" ~
Deuteronomy 8:7
Thank you so much for visiting our website! We hope we can be a blessing to you as you seek the Lord about visiting the Most Amazing and Miraculous Place on Earth – The Biblical Land of Israel!
It's our heart at Hineni Tours to not only bring you to see and enjoy the amazing things that God has done throughout history in the land of Israel, but to also help you see and become a part of the incredible things that God is doing in the land right now!
We are truly living in prophetic times and there's never been a more exciting time in history to visit the land of Israel than right now! History is truly His-Story, and the final chapter is still being written today!
Please let us know if there's any way we can help you with your steps of faith journey to Israel.
It would be an honor to serve you in the name above every name – Jesus, Yeshua!
May the Lord bless and keep you!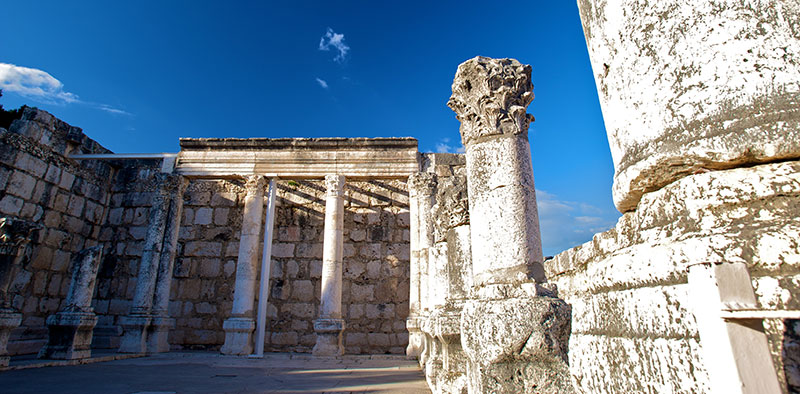 Some Highlights And Benefits Of Our Tours
HIGHLIGHTS
Sail on the Sea of Galilee where Jesus walked on water and calmed the storm
Hike the ancient "Jesus Trail" from Nazareth on top of Mount Arbel overlooking the Sea of Galilee
See for yourself the famous remains of the 2,000-year-old fishing boat from the times of Jesus
Explore the ruins of Capernaum which was called the "Hometown of Jesus" because it became the headquarters of His Galilean ministry and where He often stayed in Peter's home
Visit the Mt. of Beatitudes where Jesus preached the Sermon on the Mount
Visit the archeological sites of Chorazin, Bethsaida, and Capernaum the "Home Town" of Jesus where He performed many miracles
Visit the archeological site of ancient Jericho, the oldest city in the world
Enjoy the Nazareth Biblical Village depicting the times and lifestyle of Jesus' childhood home
Visit Caesarea Philippi where the Lord asked the famous question, "Who do you say that I am?"
Visit Mary Magdalene's hometown of Magdala, featuring a First Century fishing village with a synagogue where the local Jewish residents gathered to hear Jesus when He visited and taught
Journey up to Mount Carmel where the prophet Elijah confronted the false prophets of Baal and called on God who answered by fire
Walk through the City of David in Jerusalem and discover amazing archaeological excavations from the First Temple period and before
View Jerusalem from the Mount of Olives where Jesus ascended and will return at His second coming
Pray in the Garden of Gethsemane where Jesus prayed to the Father before His crucifixion
Fellowship with local believers and experience what the Lord is doing in Israel today!
BENEFITS
Land packages including accommodations in 3 and 4 star hotels throughout different regions of Israel
Complete Tour Management from Start to Finish
Airport Transportation pick-up and drop off in Israel at TLV airport
Friendly English Speaking tour guides
Tour Guides will meet you at the airport and guide you through the entire duration of the tour
Delicious Mediterranean Breakfasts and Dinners are included
Air Conditioned, WiFi Equipped Motor-coach tour buses taking you to all stops and accommodations
Entrance fees to all of the national parks and tour sites included
Events, Networking, Serving Opportunities, Prayer and Worship Gatherings included
Meeting and spending time with local believers in Israel, with hopes of lasting relationships to follow for years to come
Trips designed to allow you to come back and experience a deeper time of connecting on a 2nd and 3rd trip
For more information, please email us at [email protected]
BEHOLD THE BEAUTY OF THE LORD!
Pray for the peace of Jerusalem: they shall prosper that love thee.
Israel shall blossom and bud, And fill the face of the world with fruit.
I will gather the remnant of My flock out of all countries where I have driven them, and bring them back to their folds and they shall be fruitful and increase.
But you, O mountains of Israel, you shall shoot forth your branches and yield your fruit to My people Israel, for they are about to come.